At Holiday Inn Birmingham M6, J7 we often hold Wedding Fayre's throughout the year, so that you can get a magical glimpse into what your wedding could look like.
Our next Wedding Fayres will be announced soon!
In conjunction with 'Tied with a Box' you can expect the following when you attend one of our wedding fayre's -
Complimentary goody bag & wedding magazine.
Lots of tasty treats.
Great exhibitors with amazing offers & discounts!!!
Friendly & Relaxed Shopping Experience.
For all your wedding needs under one roof.
Lots of special offers on wedding packages.
For more information, please attend on the day or to book a stand
Contact: Lisa
Telephone: 07533 296604
Email: lisa@tiedwithabowweddingfayres.co.uk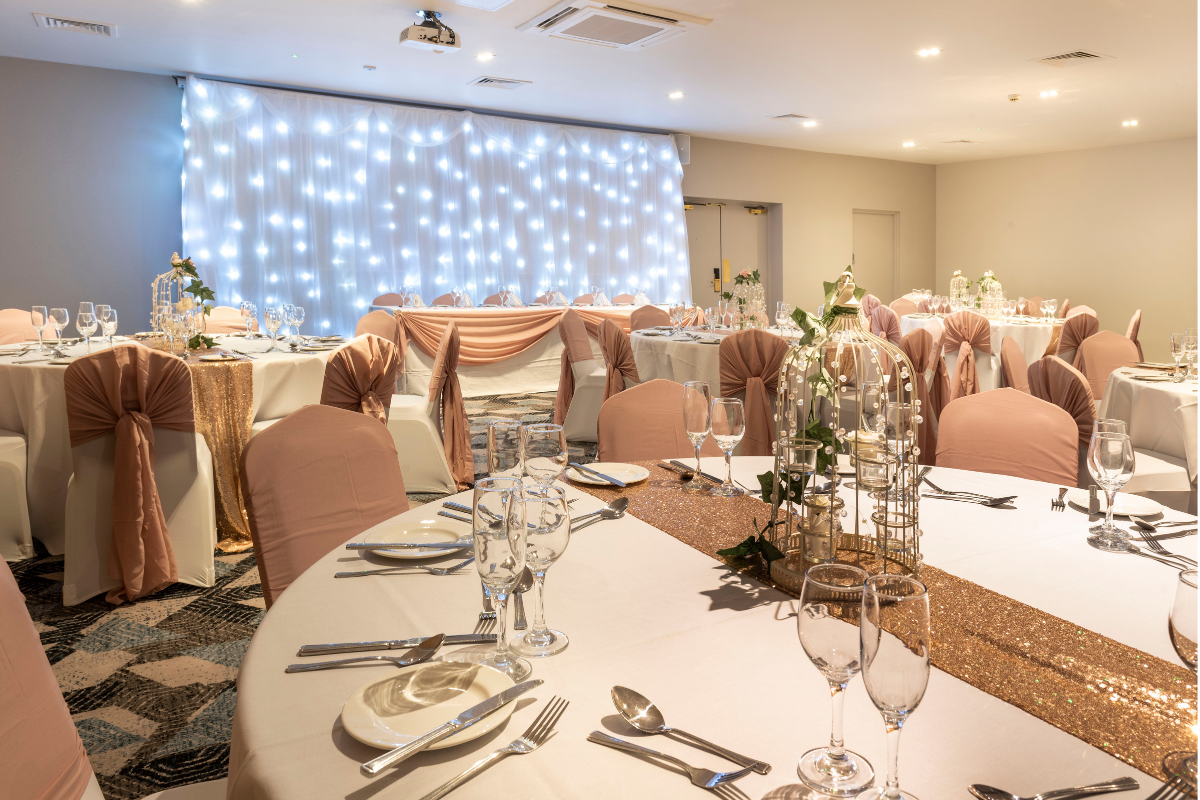 Our Wedding Suppliers
We work very closely with our trusted suppliers to bring you the wedding of your dreams. We take the view that close teamwork and a shared vision can bring together the perfect day. We've listed some of our very special suppliers here for you to investigate further.
We have worked with Wedding Party Angel for a few years now and we have yet to be disappointed. In the years working together, Wedding Party Angels has always delivered an exceptionally high standard of service and products. Wedding Party Angels offers a huge range of options and products, so we have no doubt that she will have something that will be perfect for you.
Contact her on 07837367570 or email weddingpartyangels@icloud.com or view her website at www.westmidlandsweddingdecorations.co.uk
If you are looking for something different then Owen Strickland would be perfect. Owen is a close up and magician and provides the perfect entertainment for your special day. We have watched numerous brides, grooms and wedding guests be mystified and wowed by Owen and could recommend him more. Owen is also a member of the magic circle and is an award winning entertainer.
Contact Owen on 07742 263000 or email owen@owenstrickland.co.uk or view his website at http://owenstrickland.co.uk/